Cutting Costs but Maintaining Services – Oct 2, 2013
1-DAY COURSE
Venue: Westgate Business District 24 Preciziei Blvd., Building H5, Groundfloor
About the course
Facilities Managers are under increasing pressure to deliver better value for money against a tough economic background, but this course aims to make managers aware of ways in which costs can be reduced while maintaining standards in their premises. It aims to provide managers, who may not have a background in financial management, with an understanding of the principles that they really 'need to know' to establish areas where cost savings can be achieved for their buildings. It will also equip them to improve communication with technical and non- technical service providers and enable them to obtain better value from suppliers and utilities.
The programme will focus on:
Establishing what services you need
Why budgets are important
What costs cannot easily be changed
Why you should not pay for what you do not want
Better ways of working
How you use energy in your building and how you can reduce it.
How to check if you are getting value for money and improve things if you are not.
Helping your service providers to help you
Making savings for the long term. Life cycle costing
Course content:
The programme will cover:
1. Introduction
Workshop objectives. How buildings work.Life cycle costing.The 'bathtub curve'.
2. So how much does it cost now?
What you are getting? Budgeting techniques.
3. Are there savings to be made?
Review of service standards. Room audit (exercise). Building assessment. Spotting defects before they become costly
4. Utility Expenditure
What are tariffs and how do they work? Getting the temperatures right. Free cooling and better energy control measures. Knowing and using your BMS system. Reducing unplanned expenditure. Heating and water issues
5. Security
What security systems do you need? Use of technology and equipment. Manning levels (exercise)
6. Cleaning
Setting the correct standard. Ensuring that it is achieved. What to do if things go wrong.
7. Catering
Financial planning & budgeting Subsidies Quality issues Control of waste
8. Contracts
Tendering. Negotiating (exercise). Getting what you want.
9. Workshop Summary
Key learning points. Workshop evaluation.
All attendees will receive a Certificate of Attendance which is recognized under the BIFM Continuing Professional Development Framework.
How to attend
Please fill in the following form and sent it at office@rabo.org.ro, or call 021.403.41.20.
Prices
465 Euro + VAT for RABO members
520 Euro + VAT for non-members
The course trainer:
Ian Cramp BSc, C.Eng, MIET, MBIFM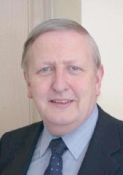 Ian Cramp is a Chartered Electrical Engineer and Facilities Management Consultant. He has extensive experience both in the design of building services and the many aspects of Facilities Management, especially Hard FM.
In 1974 he joined Courtaulds in Coventry where he was responsible for variable speed drives and UPS systems in the textile industry. He was also responsible for the completion of the design and commissioning of a complex 1 million sqft factory in Northern Ireland.
In 1981 he was appointed by WS Atkins as Chief Electrical Engineer where he produced the electrical designs on prestige projects ranging from the Land Rover factory in Solihull to the Birmingham Airport development including terminal buildings, airfield lighting and taxiway control systems.
He later became Head of Hard FM and Security for ICI plc in London where he was responsible for all aspects of technical services and security for a major corporate.
His expertise in facilities management has continued to grow and, as a Director of Sigma FM UK Ltd, which he founded in 2000, he has advised a number of major public and private organisations. He regularly undertakes audits of clients' premises and many of these are headquarters buildings.
Ian is very experienced as a lecturer and trainer and has coached groups of all sizes ranging from school children to air traffic controllers. He has presented a number of public lectures. He is a senior lecturer for the British Institute of Facilities Management. He is also a Senior Assessor and Tutor for BIFM Level 4, 5 and 6 qualifications.
He has been Chairman of the South East Midlands Centre and Vice Chairman of the South Midlands Centre of the IET and has been a member of several committees.