2-day course
Venue: Westgate Business District, 24 Preciziei Blvd., Building H5, Groundfloor
Aim
To provide Facilities Managers and others with fire safety management responsibilities the knowledge and skills required to manage fire safety in the public sector and industrial and commercial premises a structured and cost-effective way.
Objectives
By the end of this course you will be able to:
Understand the obligations imposed on organisation by EU law
Describe the legal responsibilities of companies and individuals for legislation compliance and the management of fire safety
Understand the changes to the role and function of the fire and rescue services, the way they respond to fire calls and how they provide fire intervention
Understand the role of the 'Duty Holder'
Eliminate and mitigate fire risks, manage the use of dangerous substances, and maintain fire safety measures including fire detection systems and emergency routes and exits
Understand the differences between the requirement within building regulations, approved
Describe measures for cost-effective compliance
Describe the duty of care an organisation owes to employees and others
Undertake fire risk assessments, review and maintain these and produce plans for implementation of remedial measures
Use relevant standards to support a fire safety programme
Understand how to manage a comprehensive fire safety programme.
Description
No organisation can afford to ignore the recent radical changes in Fire Safety Law which affects the whole of the EU
Companies, organisations and individuals who employ staff or volunteers are now wholly responsible for their own legislation compliance and management of fire safety
There have been also major changes to the organisation and role of the fire service including the way fire cover and response is provided and the impact of the new enforcement regime and the imposition of charging for certain non-emergency services.
Employers are now wholly responsible for ensuring that the law is complied with and directors, owners, employers and managers are personally responsible.
Course content
Introduction to risk: risk management and risk reduction
Fire Risk Assessment
Risk assessment tools, templates and proformas; using risk scoring
The EU Framework and Workplace Directives and their implementation in national law
Elimination and mitigation of fire risks,
The duty owed to 'Relevant Persons'
Means of escape requirements
Provision of information, maintenance, co-ordination and co-operation, training, record keeping,
Building codes and new/refurbished buildings
Fire protection of buildings including compartmentation, fire resistance, fire detection and alarm systems, fire fighting equipment, fire suppression systems
Suggestions for cost-effective compliance
Issues involving electrical installations and equipment
Undertaking fire risk assessments
Ensuring provision of adequate means of escape
Special problems of people with disabilities
Managing fire safety in listed or heritage buildings
Special requirements for hotels as required by EC/666/86
Managing fire safety during refurbishment or when contractors are present
Appointing competent consultants and contractors
Training of staff and maintenance of records
The role of fire wardens as competent persons
Liability issues, enforcement civil and criminal penalties
Worked example of a risk assessment using a template
Risk assessment exercise
Who should attend?
Facilities, Estates and Property Managers, Fire Safety Managers and others responsible for fire safety legislation; Security and Fire Officers; Health & Safety Managers; Managing Agents; Building surveyors and engineers involved in implementing legislation; consultants involved in fire safety and fire safety legislation.
How to attend
Please fill in the following form and sent it at office@rabo.org.ro, or call 021.403.41.20.
Prices
590 Euro+VAT for RABO Members
665 Euro+VAT for non-members
About the presenter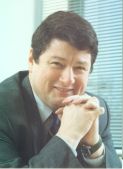 Stewart Kidd is one of the UK's leading fire safety management specialists and an experienced expert witness in litigation involving compliance with fire safety procedures and standards. He is a Chartered Security Professional and Fellow of the Institution of Fire Engineers and the Institute of Fire Safety Managers. He is a former Director of the Fire Protection Association and Director General of the Arson Prevention Bureau and is a Director of the UK's sprinkler industry association. He is the author of eight books on fire and risk-related topics including the Scottish Governments Approved Code of Practice for fire safety in traditional buildings.
His specialist interests include the protection of cultural resources and managing fire safety on major construction sites and power generation plants.
He sits on many working groups and standards committees and is currently advising the European Commission on a revision of standards for hotel fire safety in the EC.
Programme
Day 1
0900 Registration, tea & coffee on arrival
0930 Introductions; Scope of Course
0945 Mini exercise: 'How safe are you?'
1000 Fire statistics: the costs of fire, impacts, causes and problems
1020 Arson as a cause of fire and its consequences and prevention
1040 An introduction to fire chemistry; fire spread, fire growth curves, tenability
1100 Break
1115 Human behaviour in fire
1130: Standards and fire safety
Hierarchy of Standards: ISO/EN/
1150 Risk & Hazard
Assessing risks and using statistics
Management and Risk Assessment
1205: Fire Risk Assessments: An Introduction
Guidance documents
Other approaches
Risk assessment scoring
Risk assessment tools
Using the data
1240 Principles of Managing Fire Safety
Fire safety policies
Evacuation drills and procedures
Duties of fire wardens
Staff training – training matrix
Special problems for staff with disabilities
Special problems in listed and heritage buildings
Special problems when contractors are present
Hotel fire safety
1315 Lunch
1400 Mini Exercise: 'Assess that risk'
1425: DVD: 'Fire risk assessment'
1445 Hazard Spotting: The Interface with Risk Reduction
1500 Break
1515 Mini Exercise: 'The good, the bad and the I-wouldn't spend-the-night-there'
1545 DVD 'Action in the event of fire'
1610 Fire and Health & Safety Law Part 1 – Present Obligations and Implementation, the Fire Services Act, European Legislation, Building Regulations
1640 Review of the day
1700 End of Day 1
Day 2.
0915 Mini Exercise: What did you spot?
0930 Fire and Health and Safety Law Part 2
Alternatives to the Building Regulations
The Advanced approach and BS 9999:2010
Fire engineering and BS DD 7974
1000 Principles of fire protection
Compartmentation and segregation
Fire tests and materials
Fire ratings, resistance and surface spread of flame
1025 Fire detection and alarm systems
Types of systems and sensors
Sensor selection matrix
Sounders and voice systems
Transmission of alarms
1055 Break
1110 Fire extinguishing systems
Manual systems – portable fire extinguishers and hosereels
Automatic systems
Using standards
1200 The Fire Safety Order – duties and obligations, general duties, recording risk assessments and fire safety plans; Responsible and Competent persons
1220 Relevant Persons, Dangerous Substances, Collaboration, Duties of Employees
1245 Notices, Enforcement and Appeals, Liabilities
1300 Lunch
1345 Business Continuity Planning
1415 Risk Assessment Exercise (includes 10 minute break at 1500)
1600 DVD: Fire Safety in Order
1630 Review of the Day; Questions/Discussion
1700 Close