Managing Building Maintenance – Jun 6, 2013
1-DAY COURSE
Venue: Westgate Business District 24 Preciziei Blvd., Building H5, Groundfloor
About the course
Failure to detect faults before taking a building or neglecting to maintain it during occupation can prove very costly and damaging and might also be in breach of the Lease. Flooding, dampness, subsidence, structural damage or decay plus the presence of dangerous substances are typical problems. A highly experienced buildings specialist takes delegates step-by-step through checking condition, anticipating problems and planned maintenance techniques.
The course will cover:
The scope of building maintenance issues
How to anticipate problems and manage planned & preventative maintenance programmes both inside and outside the building
The signs and potential costs of poor design and neglect
When to commission structural and condition surveys
Key lease commitments and how to meet obligations of a full repairing lease
How to evaluate a prospective building
How to predict running costs.
Course content:
Featuring a range of exercises, interactive discussions and presentations the programme will cover:
1. Introduction
Understanding Building Design
 The range of building types and their uses
Using buildings to best advantage
Advantages and disadvantages of building structures
2. Why Do Buildings Need Maintenance?
Building defects and their causes
Building faults and structural issues
3. Introduction to Building Defects
Preventing building defects
Types of defect
4. Landlord and Tenant Responsibilities
Landlord and tenant obligations
Service charges, sinking funds
Licensing and its benefits
5. The Cost of Neglect
Why is neglect harmful?
How can it be identified?
6. Dilapidations
What are dilapidations?
What are the impacts if they are not corrected in good time?
What actions can a landlord take?
7. Structural Audits and Structural Condition Surveys
Why are audits necessary?
What type of audits are available?
When should they be undertaken? By whom?
8. Environmental Issues
Too hot or too cold?
Compliance with legislation
Energy management and control
Other legislation for buildings
9. Health Hazard Risk Assessment
Hazardous substances and materials in buildings
Health and safety audits
Asbestos management
10. Evaluating a Typical Building
Putting theory into practice
11. Typical Issues with Building Services Installations
Major plant and how to maintain it
Maintenance regimes
All attendees will receive a Certificate of Attendance which is recognized under the BIFM Continuing Professional Development Framework.
How to attend
Please fill in the following form and sent it at office@rabo.org.ro, or call 021.403.41.20.
Prices
465 Euro + VAT for RABO members
520 Euro + VAT for non-members
The trainer course trainer:
Ian Cramp BSc, C.Eng, MIET, MBIFM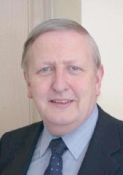 Ian Cramp is a Chartered Electrical Engineer and Facilities Management Consultant. He has extensive experience both in the design of building services and the many aspects of Facilities Management, especially Hard FM.
In 1974 he joined Courtaulds in Coventry where he was responsible for variable speed drives and UPS systems in the textile industry. He was also responsible for the completion of the design and commissioning of a complex 1 million sq ft factory in Northern Ireland.
In 1981 he was appointed by WS Atkins as Chief Electrical Engineer where he produced the electrical designs on prestige projects ranging from the Land Rover factory in Solihull to the Birmingham Airport development including terminal buildings, airfield lighting and taxiway control systems.
He later became Head of Hard FM and Security for ICI plc in London where he was responsible for all aspects of technical services and security for a major corporate.
His expertise in facilities management has continued to grow and, as a Director of Sigma FM UK Ltd, which he founded in 2000, he has advised a number of major public and private organisations. He regularly undertakes audits of clients' premises and many of these are headquarters buildings.
Ian is very experienced as a lecturer and trainer and has coached groups of all sizes ranging from school children to air traffic controllers. He has presented a number of public lectures. He is a senior lecturer for the British Institute of Facilities Management. He is also a Senior Assessor and Tutor for BIFM Level 4, 5 and 6 qualifications.
He has been Chairman of the South East Midlands Centre and Vice Chairman of the South Midlands Centre of the IET and has been a member of several committees.